Thursday, July 26, 2012 from 7:00 PM to 9:00 PM
at The McLoughlin Gallery

KULTURA ARIZONA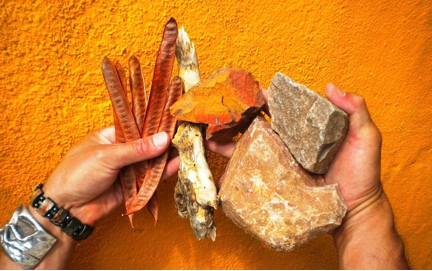 Suggested Donation Toward Artist Honorarium: $20.00

Kultura Arizona, an Edible Desert, Plant Medicine Performance and Experience
The performance will begin promptly at 7:30 p.m.
Join us at The McLoughlin Gallery as Jeffrey Lazos-Ferns creates a PAI site specific performance about his odyssey of returning to his roots in Arizona after living in San Francisco for 15 years. The performance and evening will recount his experiences of returning during a time of social, political upheaval in Arizona and the juxtapositions of mind created in his return. The evening is integrated with his discovery and work with the Edible/Medicinal Sonoran Desert, his work with Indigenous Medicine Men and Women in Arizona and how this work became a cornerstone in his self discovery and life and supported the bridging of his sense of place in Arizona and San Francisco. Included in the evening is sampling, tasting and smelling the edible desert with a special menu created by Chef Appollon and Liz Lazos of Terra Lazos Lifestyles of Arizona.

Jeffrey Lazos-Ferns a Native Arizona who's family is now in its sixth generation in the state of Arizona and can trace his maternal roots pre-territorial to the region, calls both Arizona and San Francisco home and believes that space, place, culture and voice are his tools to creating positive social/political change through his work in the arts.